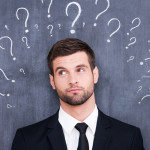 You've taken the plunge: you're ready to move forward with a home improvement project and need to find the right company for the job. What's next?
Many homeowners find themselves on sites like Home Advisor, NARI, Angie's List, or even the local classifieds and then reach out to the handful of companies that catch their eye. But there are different types of contractors, and knowing the difference is an important part of finding a good fit.
There are basically 4 different avenues you can go down when deciding which type of contractor is the best match for your needs: general contracting, specialty contracting, architects, and design-build firms.
General Contractors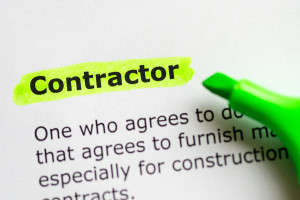 General Contractors (GCs) should be considered by homeowners with blueprints in-hand. GCs supervise the entire project from start to finish. They also hire and manage all necessary subcontractors, work with the county on inspections, and are the main (sometimes only) point of contact with the homeowner.
Problems arise when homeowners acquire bids from GCs without a specified design. In this scenario, the client often gets a wide range of price points due to the fact that different companies bid with different ideas of scope, and different standards for quality.
If going the GC route, having drawings up front is a must, and is the reason some clients prefer to keep the design phase separate. Knowing how to avoid pricing snafus ahead of time can help make sense of multiple bids at differing price points.
Specialty Contractors
Speciality Contractors are largely hired for smaller projects, such as building a deck or installing new appliances. This post is geared towards clients with a major project on the horizon, but speciality contractors are out there and typically easy to work with for smaller scale needs.
Architects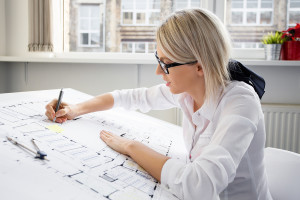 Architects are adept at designing new homes, large additions, and major renovations. Some customers have a specific design in mind. Others want the added touch of custom-drawn blueprints, while others have a friend in architecture who will produce their drawings for a lower cost. In any event, architects bring a flare to design that is unique.
One thing to keep in mind with hiring an architect is the possible disparity between their sophisticated design and your budget. Your drawings may have been produced with a $250,000 budget in mind, but the bids you receive from the contracting companies are closer to $350,000 when actual construction costs are applied. This happens frequently, and clients are left with beautiful drawings, at a premium cost, lying in wait for a price that works.
For the client who doesn't mind the extra cost of outsourcing blueprints, and is armed with the knowledge that the final budget may fluctuate, hiring an architect is a reasonable choice.
Design-Build Firms
Design-Build firms combine the knowledge base of general contractors with the creative edge that architects offer. The client has the advantage of working with the same team from start to finish.
During the design phase, you and the designer collaborate on the best blueprint for your project. Similar to working with an architect, your taste, style, and needs influence the final outcome. You are provided with architectural drawings (often in 3D) that were custom-designed for your project.
A design-build firm will design your project with your budget in mind. Most firms allow you to purchase the drawings (at a fraction of the cost of traditional blueprints) which can be used to obtain multiple bids (hearkening back to the General Contracting route). The goal, however, is that the collaboration is positive and the company is awarded the build contract as well. This is beneficial in the sense that your builder understands upfront what is most important to you, and knows they can build your project within budget – they designed it that way.
Knowing which type of company best meets your needs is essential to the overall outcome of your project. Consider these 4 avenues and decide which seems best to you.