3 Home Improvements that are Perfect for Warmer Weather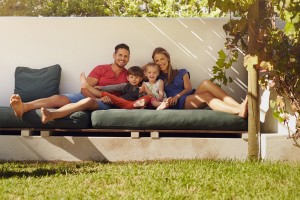 Spring is here!
Okay, it isn't quite here, but it's coming soon. Just the thought of warmer days and sunshine sparks dreams of after-dinner walks and lemonade and all that spring-y kind of stuff.
While we're basking in the glow of days to come, we'd like to share 3 Home Improvement Ideas we're excited about for Spring. They're perfect for the coming season!
All Season Room
An all-season room (or sunroom) is a great way to expand your home on a small scale without committing to a total overhaul. Made especially doable if you already have a patio, this space is the perfect "second" living room. The price point varies as well depending on how weather-friendly you go. With options from screens to windows to temperature control, you and your builder can design a room that quickly becomes a family favorite.
Outdoor Kitchen
If  you have a yard but want to make it more functional, an outdoor kitchen could be a great idea. You can entertain and not miss out on the action, and keep the heat outside in the open air.
Feeling crafty? Check out This Old House's post on how to build your own outdoor barbeque.
Landscape Upgrade
As the weather warms up and you're spending more time outside, what could be nicer than having a beautiful landscape right in your own front (or back) yard? Combining different elements like natural stones, greenery, or a water effect can take your yard from plain to amazing. The best part is that your yard doesn't even need to be large. You can create a zen-like space in a small front yard or along the side of your home. Get creative (or hire someone who is!) and get to work.