TECH TALK
Picking out your custom tile can be one of the most enjoyable parts of a home improvement project. With a never-ending supply of colors, shapes, and sizes, the sky's the limit when it comes to expressing personal style through your newly tiled floor, shower, or walls.
Today we're sharing some of our favorite tile patterns. From clean and simple to quirky and unconventional, these ideas will up the ante on your renovation and make for a high-end finish.
Diagonal with Dots
The Dotted Diagonal pattern packs a double punch: the tiles are set at a 45 degree angle to give the illusion of a larger and longer room, while the accent tiles in the center of the pattern add instant class. Our tip? Stick with softer colors in smaller rooms, like this one: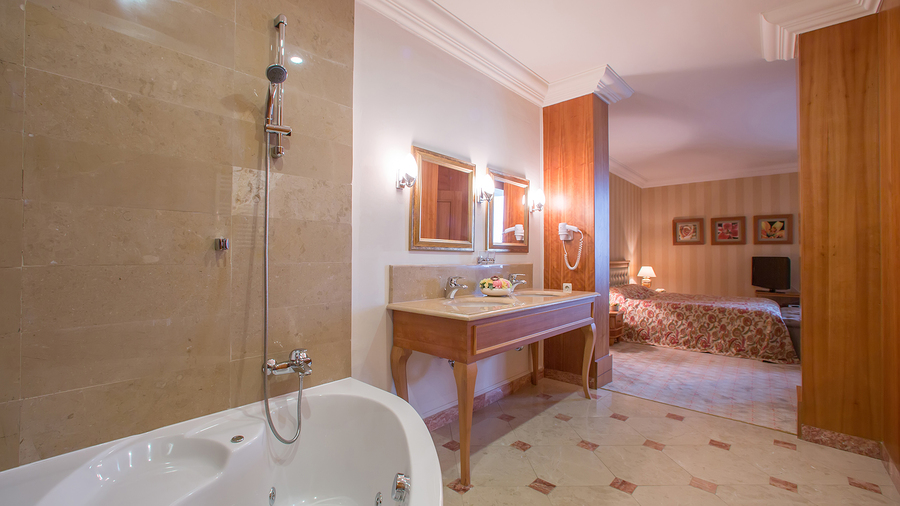 Larger rooms with higher ceilings can handle more dramatic combinations.
Pinwheel
The Pinwheel pattern – a small square surrounded by four larger ones –  is eye-catching.  It can also be forgiving in high-traffic areas like entryways and mudrooms where dust and dirt tend to accumulate, and are a great choice for tiling shower walls. Our tip? Use tiles that are on the smaller side; if they're too big, the pattern won't be as crisp.
Our friends over at Houzz.com have some beautiful Pinwheel tile floor examples.
Herringbone
A Herringbone tile layout is definitely a sophisticated look. Its geometric lines make Herringbone one of the edgier styles, which is why we like it so much. This layout works with both short and long pieces and is particularly striking in a modern wood grain tile. Our tip? Choose a small glass accent tile to be placed in seemingly-random places throughout the floor. This would work wonderfully in a kitchen, with colorful accent tiles to match an artistic backsplash.