3D Design
What's the big deal?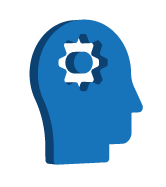 3D design is a topic that falls well within my wheelhouse.  I've been producing 3D concepts for clients for the past thirteen years, although I've been in the residential construction industry for twenty-six years.  Discovering the power of the 3D visual was a pivotal event in my career, and as I honed my craft over the years, my success in delivering expectations has increased with it.
Nowadays, you'll see numerous TV shows with 3D designs—couches rising up out of the floor, furniture flying all around to settle in the perfect place.  All cool effects for your viewing pleasure, but at the root of it, people want to see themselves standing in the completed room before pulling the trigger with a contractor.  So what does a 3D design look like, and what can you expect from your design/build pro?
In traditional architectural design, the client would be presented with a floor plan and wall elevations.
They would look something like this: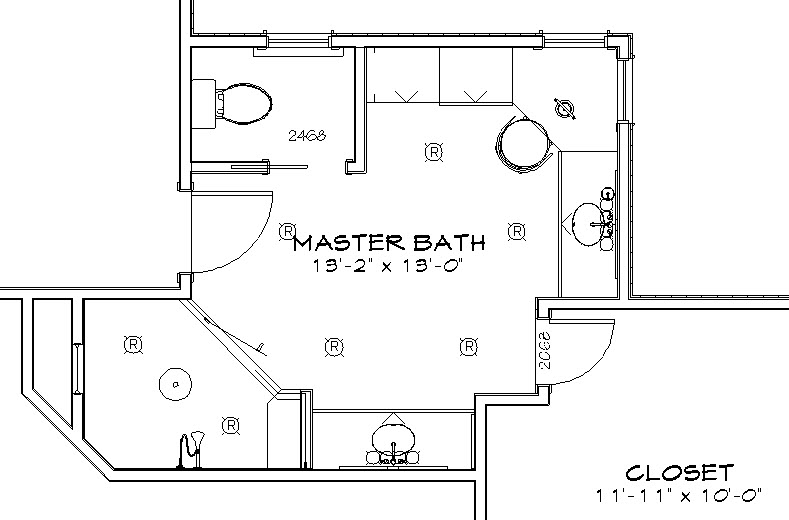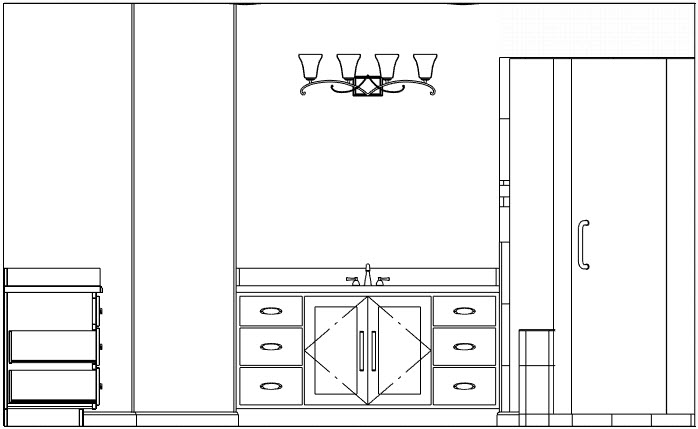 These are pretty helpful in and of themselves and are actually very important to have in addition to 3D design, but it doesn't actually put you in that room, does it?  My design team use multiple techniques to present the client, each having their own purpose.  The illustrative view is very helpful in clearly defining the various lines so each object's detail is easily seen.  This is especially helpful in viewing moulding and cabinetry.
This is the illustrative view of the master bath shown above: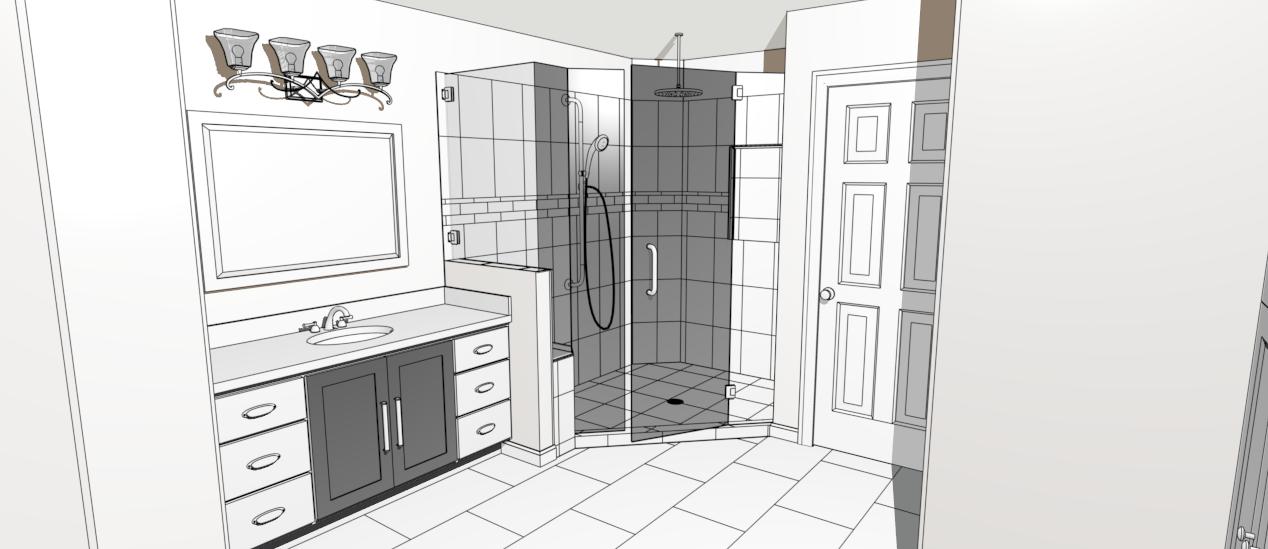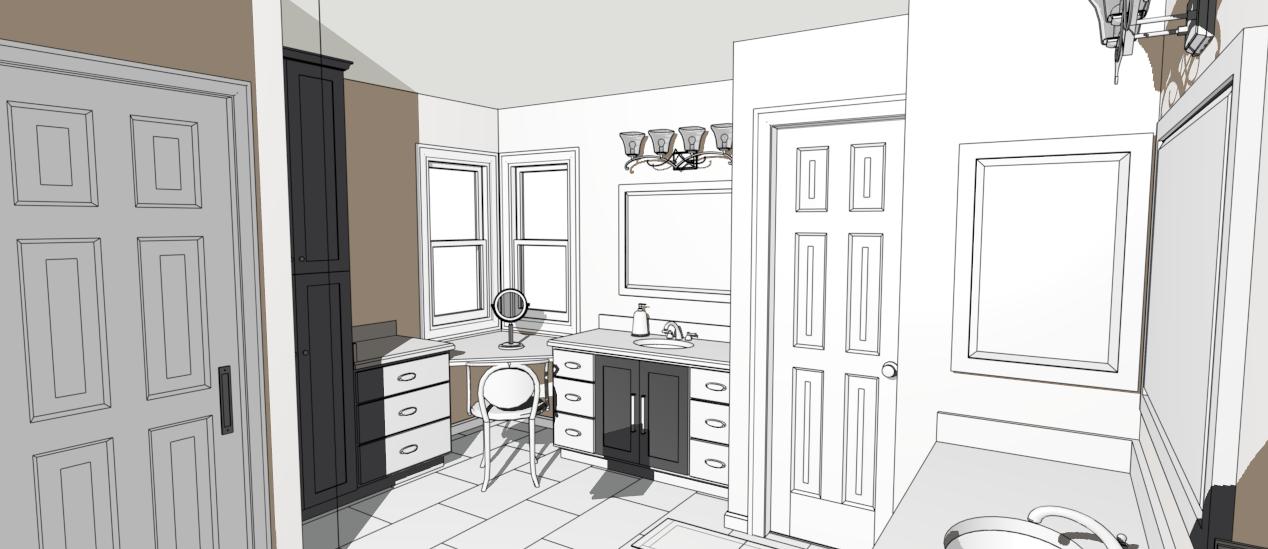 So, even though these illustrative views give you a sense of being in the room, it's still not quite realistic, unless you're a cartoon.  In order to really get the photo-realistic views, my team and I use a rendering process called ray tracing.  To start, we use powerful software that applies a bitmap-based image to every surface.
The result looks like this: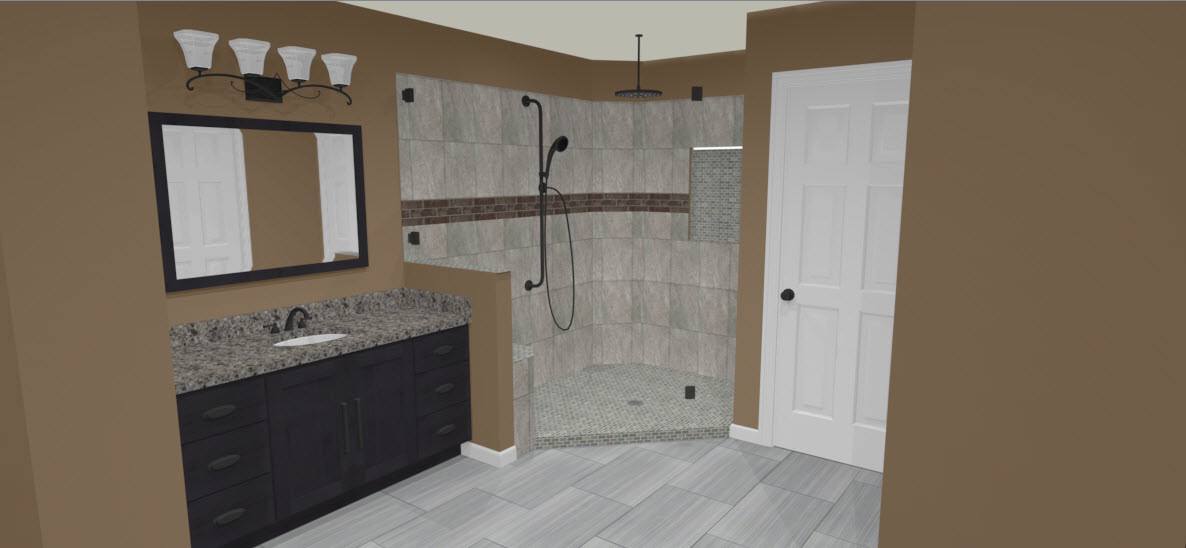 Getting there, but what makes it look fake is the lack of soft shadows, reflections and reactions to the light sources in the room.  Ray tracing calculates all of that.
We'll set an image like the one above to process, go do something else for a couple of hours, and when it's done, it looks like this: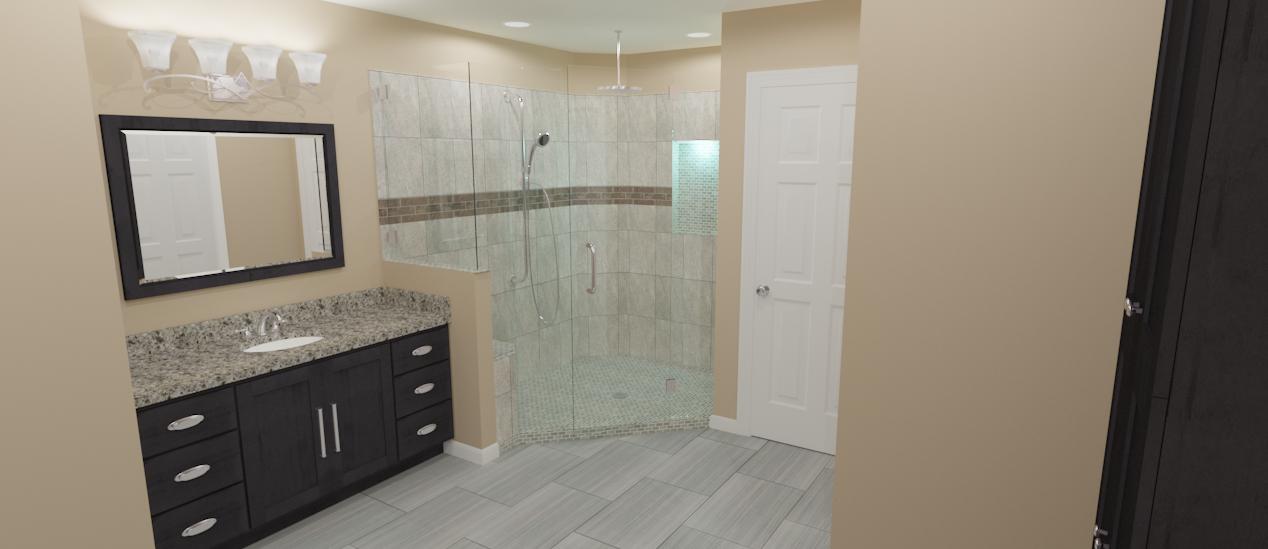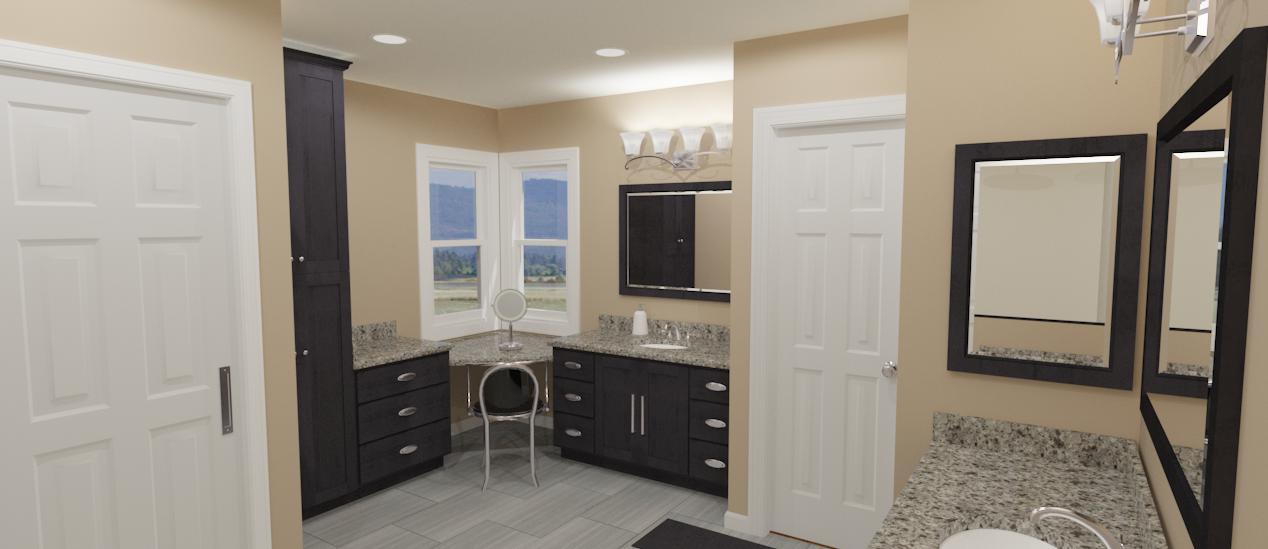 Presto!  You're in there!
One other type of view I like to provide is the glass-house view taken with a doll-house type camera position.  Some rooms are just too small to get a virtual camera in, so we pop the lid off and set the camera about twenty feet above the floor.  The glass-house filter allows you to see through walls and objects to get a better picture of the overall space.
Like this: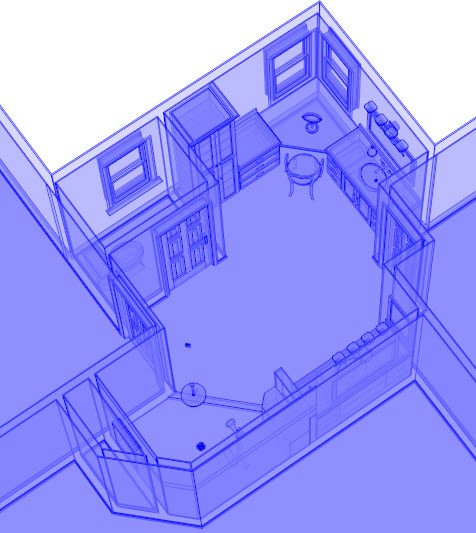 Most of my clients, when I ask them why they chose my firm, answer that it was our ability to give them a vivid sense of the finished product.  It's also helpful in the field when I can give the file to my master carpenter and say, "make it look like that".
We live in a 3D world, so why would you want a flat drawing of your dream kitchen or master suite addition?