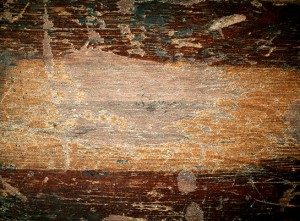 During a home remodel, plenty of time and creativity is put into deciding on color scheme: matching tiling to cabinets to paint color, etcetera. Sometimes flooring is a sideshow act, there as a canvas or maybe an accent, but not in a leading role. Why not?
Today we're sharing a few ideas for making a statement with hardwood flooring. Read on and enjoy.
(Working with tile? Make sure to check out our blog on creative tile patterns as well!)
Herringbone
We're big fans of the herringbone design. You have flexibility with the size of your hardwood pieces, and it creates an all-over, interesting pattern. Our favorite application is in an entryway or foyer, but herringbone looks great in a kitchen or bedroom as well.
Emblem
Adding an emblem to the center or focal point of your room is a fun way to make a statement. The classics (like a star or compass) are sure winners and bring an air of sophistication to your home. You can also go eclectic and use an emblem that's meaningful to you (maybe an homage to your home state or country?).
Diamond Shaped
Diamond-shaped hardwood works on two levels: it provides an interesting pattern plus the option for color dimension. Choose a classic finish and then offset the diamond shapes with wood of another color, like this:
Hardwood floor design can be much more than simple "long versus wide". Check out Decor 8's favorite flooring patterns for even more creative ideas for making a statement with your floors.