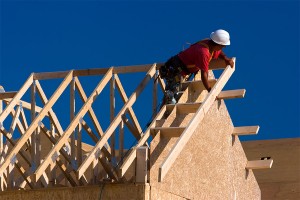 Building an addition can add incredible value to your home. But sometimes an addition just isn't practical. Depending on your land, home design, and even neighborhood, you may find yourself in a bind when it comes to outwardly expanding your house.
Fortunately, there is another way to build: UP! Roof raise additions and renovations maximize the space overhead, preserving your yard and surrounding land while adding square footage and living space.
Why Raise the Roof?
A roof raise addition may be right for you if you're working with limited land. Taking up acreage may not be an option, but putting a second or third floor on top of your existing home could work. You may also consider a roof raise if you run into zoning and permitting issues or resistance from your neighborhood association. A roof raise means you don't have to give up on your addition if you run into roadblocks.
Things to Consider
Before taking the plunge on a roof raise addition, you should think through the use for the added space. Master bedroom suites and added living space are great uses for a roof raise. A kitchen expansion, however, may not be the best bet up above the main floor. With the right builder and design team, you can ensure a design that is functional, practical, and truly adds value to your home.
Another consideration? Your ability to continue living in your home for the duration of the project. Unlike room additions (which are usually contained and separated from the bulk of your existing home during construction), a roof raise may require you to relocate, albeit temporarily. This isn't a given, though, and your builder can likely develop a workaround that is as convenient as possible.
Sometimes the only way to go is up. Keep your options open and think about whether a roof raise addition is right for your home.