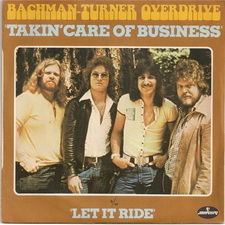 For those of you who are 'Cliff's Notes' readers, I'll give you the main point – the golden nugget – right here:
When it comes to selecting a contractor for your home improvement project, the number one priority is the company's references. References, references, references. And just for good measure — references!
A quick Google search will reveal countless "how to's" on hiring the right contractor. Does the contractor have insurance? Is it the right insurance? Are they licensed? Is the work done in-house, or do they use subcontractors? How many projects will they be doing while working on yours?
These are all great questions – questions that need answers. And the answers could have a major impact on how happy you are with the end result.
All too often, though, the most important question goes unanswered.
What do their clients say about them?
Google "my contractor is an a**hole" and you will get 164 million results in 0.51 seconds. We know there are a lot of stinkers out there when it comes to home construction. A contractor worthy of your time should be able to provide you with a list (yes, a list) of verifiable references. I'm not talking a handwritten paper with some names jotted down. I mean references you can actually speak to, question, and maybe even see the work firsthand.
Now that you have a reference list in-hand, you'll want to contact these happy clients and ask a few key questions. You can get the answers you need using a method I like to call TCB (and no, that doesn't stand for taking care of business…)
T – were they TIMELY?
Did they start and finish the project on time? Did they provide realistic timeframes for phases of they project and meet their goals? Did they make you feel that your project was a priority? Knowing they can make good on their promises when it comes to time is step one in choosing your contractor.
C – did they COMMUNICATE?
A contractor who talks a big game but doesn't communicate well is a red flag. While they aren't necessarily answering on the first ring every time, a good contractor is tireless at answering your questions, returning your calls/emails/texts, and ensuring that you are as involved with each step as you want to be. Ask your references: were they easy to get ahold of? Did they do what they said they would do? Did they involve you in key decisions and give you options?
B – did they stay within BUDGET?
We've all heard it before: a charming contractor says they can complete your project for a price that seems too-good-to-be-true, only to nickel and dime you at every turn. This is probably the most frustrating issue that homeowners face when working with a contractor.
Home construction can be a mixed bag; sometimes no matter how much preparation there is, you can still run into snags. Flexibility is important; contractors and homeowners alike understand this. But your contractor should be thorough when estimating the project. They should anticipate possible complications and be prepared in advance.
Ask your references: did they give you a price you felt was fair? Did they stay within budget? Did they tack on exorbitant extras? Were payment requests reasonably timed?
Sometimes contractors don't take the time to properly estimate the job, and then try to minimize their losses by getting more from the customer. By asking these budget questions, you can ensure that the contractor you're considering is able to manage their projects effectively.
Clients are honest: they don't sugarcoat the truth. They'll shoot it to you straight. There's no reason to end up an unhappy client writing the next bad google review. When choosing a contractor, your verifiable list of references and these key questions are your greatest tools to ensuring a successful partnership.