5 Ideas for Sprucing Up a Room
Sometimes it's the little things that make all the difference. Accent walls are a quick and simple way to completely change the look of any room. We've all seen the classic accent wall approach: paint of a complementary color on one wall in a room. But how about making it more interesting?
Read on to see 5 accent wall ideas that will really change things up.
Pretty Panels
We love the look of this accent wall! It's simple and sophisticated. Depending on the color you choose, it can be a dramatic eye-catcher or a subtle detail. Hint: work your smaller decorating details around the color of your paneling for a tied-together finish.
Simple Strip
Even a small pop of color can completely change the look of an entire room. Keep everything else simple and understated so your accent will really stand out. This would work in any room, especially a bathroom or kitchen.
Sensible Shelving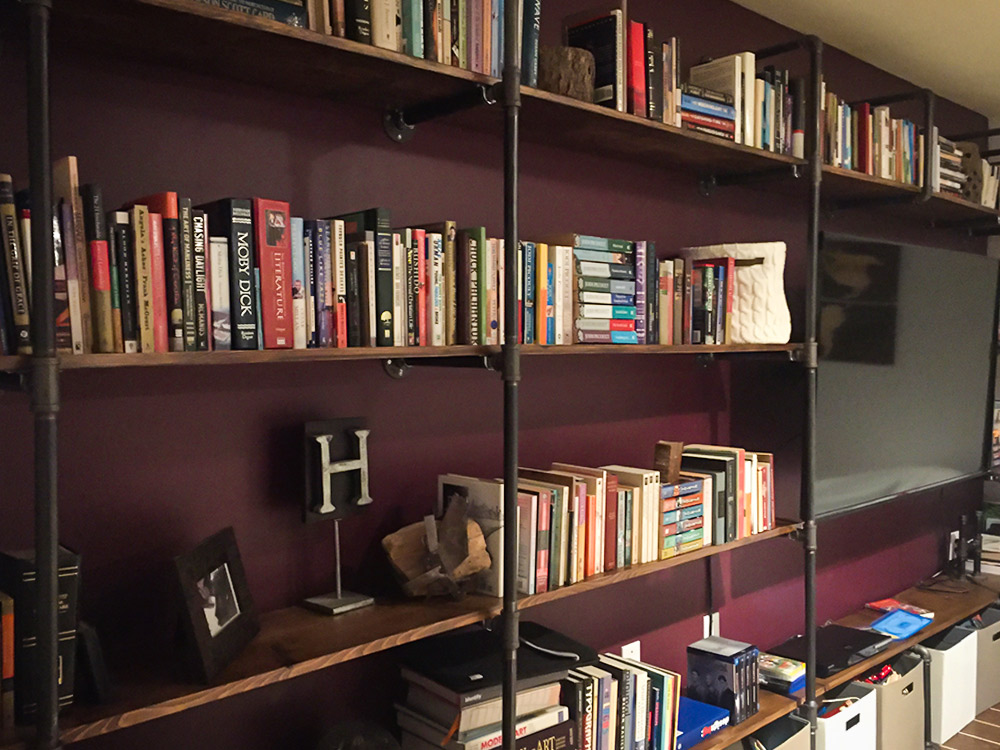 For both looks and logistics. These wooden shelves (attached with lead piping!) not only look cool but serve a functional purpose. By using the entire wall (at various heights and sizes), this accent looks incredibly cool and ties together the entire space.
Mirror Mirror
This accent wall idea has serious DIY potential. Hang mirrors of the same shape and size in a symmetrical pattern, or change it up with different sizes and finishes. Use an accent paint color as well to double the difference.
Wood Wall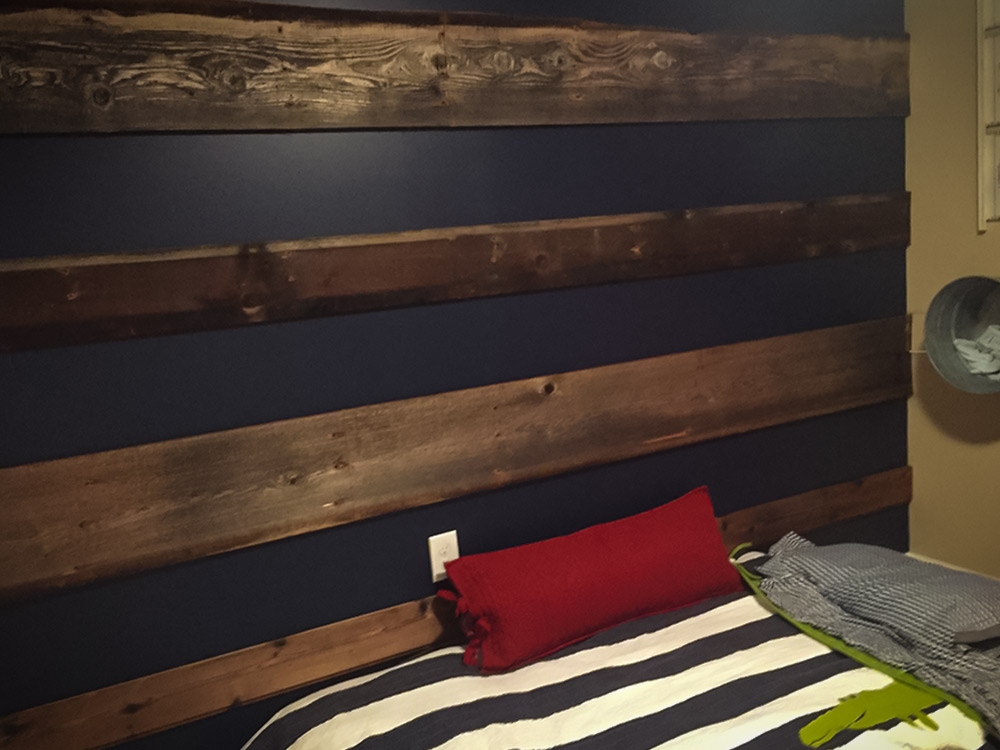 You can go as rustic as you want with this idea. One wall of wood in a room adds a natural and outdoorsy feel. Its got a neutral vibe that works with any purpose — in the office, in the bathroom, or in your kid's room.