While quality, reliability and integrity make up the foundation of our business, we know that isn't the whole story. It is a new era in construction: technology has evolved, and we have evolved along with it. ELEVATE is all about finding the best way to do the job; we've made our mark by blending sophisticated systems with tried-and-true craftsmanship, producing impeccable results.
Our design team utilizes the latest in custom programming to create a tangible, detailed visual of your finished product. Through the creation of 3-D architectural plans, you can experience the results before we've laid the first brick. "From render to reality" – our promise to each client.
A plan is only as good as the team implementing it, and this is where ELEVATE shines. Our build team is not only highly skilled and proficient, but maintains ELEVATE's incredibly high standards for professionalism, efficiency and excellence.
Making your dreams a reality isn't just for TV shows. It's what we do.
Quality. Reliability. Integrity. Technology. Excellency.
ELEVATE.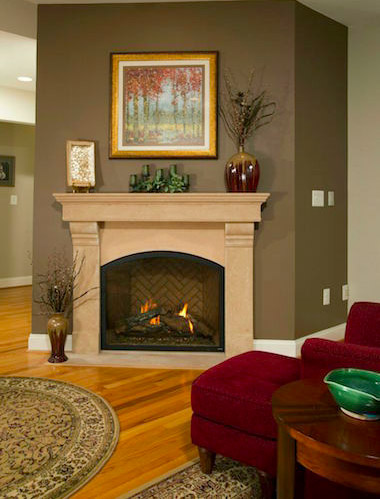 Wes Westcott

Operations Manager

Wes has been a leader in business and project management for as long as he can remember. Originally hailing from Newfoundland, Canada, he has spent the last 20 years building successful general contracting businesses and developing residential projects of all shapes and sizes.

On the business side, Wes runs the day to day operations for ELEVATE. He is our project manager, chief financial officer and marketing director all in one.

Wes has a solid reputation for dependability and integrity among his clients, and many stay in touch with him well after their project is completed. He is committed to quality and, having worked hands-on in every area of home construction, brings a unique expertise to each aspect of the project.

Jim Cabral

Chief Designer and Sales Director

Jim has a lifetime of experience in business management. As the son of a master carpenter and general contractor, he ventured into the world of residential building at an early age and has worked in this field for most of his adult life. His career has continued to progress through various leadership roles in sales, design, plans and permits, marketing and project management.

With over 25 years in the Maryland general contracting field, Jim is an expert on the ins and outs of creating a customized and personalized project for each client. As our chief designer, Jim utilizes the latest in modern technology — combined with a keen eye for detail — to create customized 3D architectural designs for those clients. He is also the head of our sales department, and brings an energy and passion that is an integral part of ELEVATE's approach.

K. Craig Moorman

Design Consultant/Estimator

When it comes to genuinely caring about people and their dreams, Craig is the real deal. With a degree in residential architectural design, Craig has been blending his industry knowledge with an authentic interest in helping "folks" (as he likes to say) bring their plans to fruition. Craig enjoys getting to know clients and honing in on what really matters to them.

Craig is also ELEVATE's voice of empathy and community involvement. He has spent years leading disaster relief teams to rebuild after Hurricane Katrina and is passionate about getting ELEVATE involved in future charity and volunteer opportunities.

Craig lives with his wife, Nancy, on a little farmette in Mt. Airy, MD.

Spencer Newcomb

Lead Installer

Spencer is our team's renaissance man. A talented and well-rounded jack-of-all-trades, he is ELEVATE's lead installer and on-site quality control captain. He can most often be found wearing his signature scully hat, earphones in, with a streamlined focus on whatever project he is tearing into. Spencer shares in ELEVATE's commitment to integrity and credits his parents with inspiring this priority in both his private and professional life.

Spencer's after-hours roles of husband and father are his favorite. His passions — besides working with his hands — include philosophy, simple living, and a good stout (though perhaps not in that order).

Laura Decker

Media Director

Beautiful pictures. Poetic lyrics. Art created by those living life authentically. These are a few of Laura's favorite things, and part of what guides her implementation of ELEVATE's social media vision. Her appreciation for inspiring aesthetics brings an artistic expression to our projects.

With a natural instinct for what resonates with readers in various social media platforms, Laura collaborates closely with our leadership team to ensure a cohesive and unified presence. She shares our passion for providing quality content and is the catalyst for putting our ideas into action.

Laura is a wife and mom to three amazing children. She enjoys travel, adventure, and well-crafted cocktails.